When I wrote my series "Building the Nanotech Runner" I really didn't anticipate seeing some of the innovations I predicted to be market ready. With Mizuno's Breath Thermo technology, runners can convert the moisture they create and turn it into heat. Not exactly using nanotechnology but the idea is certainly there.
Mizuno describes:
Breath Thermo is a remarkable heat-generating fabric with a new thermal insulation mechanism that absorbs body moisture and then uses it to generate heat. The air that is heated by the absorption process is trapped between the fibers, so the space between garment and body remains warm and dry.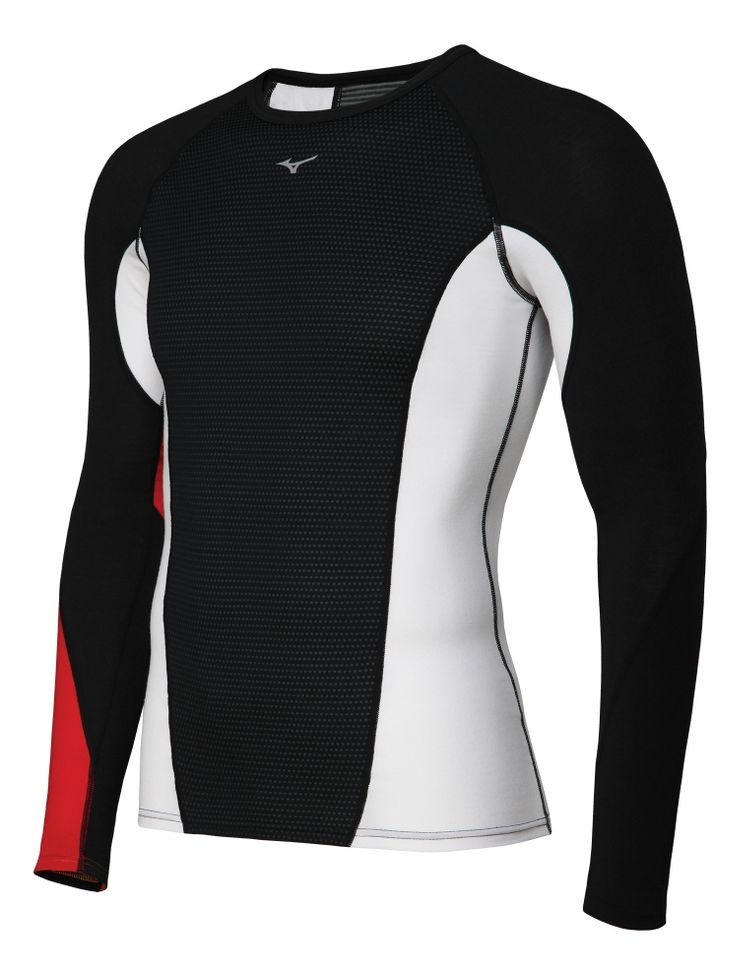 Mens Mizuno Breath Thermo Dynamotion Crew Long Sleeve No Zip Technical Tops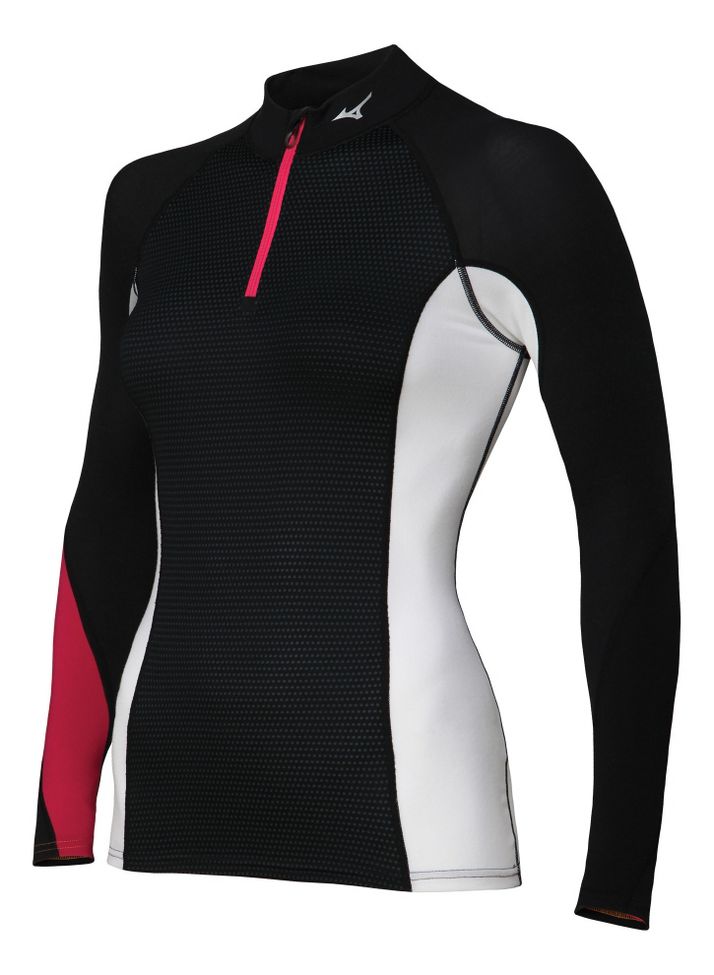 Womens Mizuno Breath Thermo Dynamotion Crew Long Sleeve No Zip Technical Tops
Breath Thermo Technology
Mizuno breaks out their Breath Thermo technology into three parts.
Warm
Capturing body vapor molecules and converting it heat constantly is the principle for Breath Thermo. This technology is able to capture more vapor that wool or polyester. The end result is a warmer runner.
Dry
One of the biggest challenges in winter running is the moisture build up from layering. Breath Thermo averts excess moisture. You'll know the difference as it prevents your body from feeling cold when sweating.
Deodorant
This is definitely a trend I'm seeing in more running apparel. It's not enough to wick sweat but actually prevent it from smelling is a bonus. Breath Thermo deodorizes by preventing the causes of Ammonia, acetic acid,and isovaleric acid which process body odor. I think this is an area of technology that runners can appreciate.
Final Thoughts
As loyal Mizuno Wave Inspire runner, I don't take for granted the innovation poured into any of the Mizuno product. From shoes to apparel (to golf clubs – yep I own those too), Mizuno innovates to create the best experience possible for their athletes.
I like to think that in a few years we'll see climate controlled clothing, but Breath Thermo is an impressive technology that provides hope.
I like to think of technology in running far beyond just running shoes. Apparel is just as important as it allows for comfortable training and more importantly: no excuses.
Interested in the Breath Thermo technology? You can read more about it here: http://www.mizuno.com/technology/breath-thermo/.
You can find an assortment of Breath Thermo apparel at Road Runner Sports
or Amazon
.
0
Subscribe to learn how you can run on innovation